Hi and welcome to the King of Content Strategy System...






It seems that the marketing "experts" have been telling us that "Content is King" forever and that all you need is some great content and you'll get tons and tons of traffic.

But there's usually a few problems with their advice:




They don't tell you exactly how to create useful and interesting content.

They don't give you a simple, but effective marketing strategy to promote your content.




You can make make great content quickly, but you must know how to do it.

And you can blend your content with a potent, but simple marketing strategy, if you know what to do.







The King of Content is a step-by step system for quickly and easily creating high-quality posts and pages with unique curated content.

In case you aren't aware, "curation" is simply bringing together the best, most interesting and most helpful content about a topic and putting it all in one place.

Some of the biggest and most successful sites on the Web rely on curated content. Sites like The Huffington Post, BuzzFeed, Reddit, Digg.com and many more all exploit content curation, and you can too.

And just as important, the King of Content System includes a built-in marketing plan to maximize the traffic potential of your pages by attracting the major influencers and authorities in a wide variety of niches to help promote your content. These folks already have HUGE audiences. You'll learn an easy way to get authorities to recommend and promote your content to their people for FREE.









Let's be honest...you may have seen some guru sales letters with products promising to create "viral content".

I can't promise that your content will go viral. The truth is, "going viral" is simply beyond our control. It relies on the actions of others, and no one can guarantee what other people will do.

However, there are some things you can do to greatly increase the chances of your content being shared a lot more and possibly going viral.

What I can promise you is, using the King of Content System will give you the very best chance of creating content that will be share and go viral.








This isn't spammy, junky stuff. Your content will be high quality. As a matter of fact, you'll discover an awesome technique to "quality check" the content you curate to make sure it's been shared lots of times on social media.

Think about this...if you want your own pages and posts to be shared on social media, why not curate content that you know has already been shared a lot?








Choose the method that's best for you. There are two methods for creating highly sharable content. One that uses totally free tools and resources and the other that uses a very powerful program called "Scrapebox" in a totally white hat way.

You may have heard that Scrapebox is "blackhat", and it does have some blackhat features. However, it also has a number of extremely powerful using that are totally legit, and I show you how to use it that's totally whitehat.

And if you don't want to use or buy Scrapebox, I also outline exactly how how can make King of Content pages and post totally free.

You will also need a spread sheet program. I use Excel in the tutorials, but you can use OpenOffice (free) or other spread sheet. Don't let Excel scare you, I show you exactly what you need to do step-by-step.





I totally respect your time. The King of Content special training is a combination of short, easy to follow videos, along with images and text instructions to give you the best possible training in the shortest amount of time.

You'll be a "King of Content" in no time flat!


I reserve the right to raise the price at any time without notice.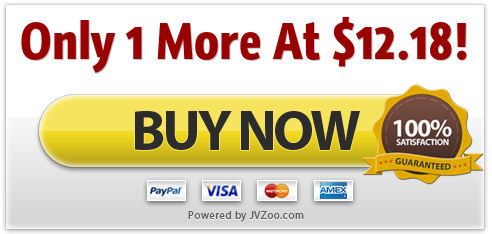 No risk, full 30 day money back guarantee.





Requirements:

✓ Firefox Web Browser is suggested - We'll use a FREE plugin that only works with Firefox. However, I've included a couple of free alternatives if you don't want to, or can't, use Firefox.

✓ Excel or other Spreadsheet program - Microsoft has a free 30 day trial for Office, which includes Excel and a number of other programs like PowerPoint, so you can check it out and use it risk free. Or, use OpenOffice, Google Docs, etc.

✓ Scrapebox is suggested but not needed in any way. You can do everything without it.