To the people what want to really dominate video marketing...

My name is Kurt Melvin and I've been doing advanced search engine optimization since 1996. I'm also the moderator and main content creator at the Warrior Forum's High Voltage Video Forum. I have a lot of experience with both search engines and video.





When it comes to ANYTHING regarding SEO, Kurt Melvin is one of the original niche master. I pride myself on knowing everything about SEO myself (been doing it since 1997) but Kurt taught even me a few powerful techniques over the years!

Kurt is one of the few SEO experts I can wholeheartedly recommend - there is virtually none finer. Highly recommended!

Barb Ling
New Jersey
http://www.barbaraling.com

A Tube Ring of Fire is a network of high authority sites you exploit for ranking Youtube videos for profit.

The sites you use in your Ring of Fire are all favored by Google and rank very highly. As a matter of fact, a handful of these site are owned by Google.



And Google Loves Google!



Plus, you'll discover the most powerful ways to automate your video promotion so you'll get links to your Youtube videos and embeds automatically each and every time you upload a new video to Youtube.




Can You Handle The Truth?

Creating Ring of Fire networks is NOT an easy button. I won't promise you that you all you have to do is mutter some "hocus pocus" and the big bucks will magically appear. There are no magic tricks when it comes to making money with video marketing.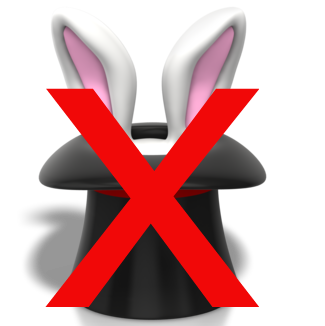 Yes, you'll need to put in some time and effort. The good news is, after you set up your Ring of Fire networks, your video marketing will be fully automated, running totally on auto-pilot.

Each and every time you upload a new video to a Youtube channel, your Ring of Fire network takes over and does all the work of ranking and promoting your videos all across the Net. Over and over, building links and embedding your videos automatically.

The truth is, your Ring of Fire networks are powerful Internet Marketing assets you can leverage in many, many ways.




"Kurt's "Ring of Fire" will show you how to build social and Web 2.0 sites to promote and rank your Youtube videos. Kurt doesn't just tell you what to do but also provides you with a list of sites that have lots of search engine "authority" and are easy to automate to get you up and running FAST!

Kurt then walks you thru the steps on how to automate the process. While many will already know about some of these sites and steps to automation, it is Kurt's clear and well thought out process that "puts it all together for you."

I have followed Kurt's top notch advice since the early days back in the 1990's and can tell you that his stuff is always ROCK SOLID. Forget about chasing every "shiney new object" being sold. Listen to someone who has "walked the walk" like Kurt. Start building Ring of Fire networks and you will see success.


Phil G.
Arizona, USA









Two Proven Ways to Make Money

The tips, training and resources included here will make you into a real video marketing POWERHOUSE.

You can use this knowledge:

For your own video marketing projects.
For your clients' projects.
How to Create a Rock-Solid Foundation: Preparation and Set Up


✔Exploit this free tool to create thousands of avatar ID profiles at once. Use it to make profiles that include names, locations and more to use when you create your accounts.


✔My Semi-Automatic System. This technique is a real time saver. Use these two FREE tools to speed up your marketing tasks and make them a breeze to do.


✔Privacy When Exploiting Multiple Accounts - cover your footprints







"I've been doing some of the things in Ring of Fire already. But Kurt takes video marketing to a whole new level. Wow!"



Kimberly L.
Orange, CA


The Keys to Creating Accounts That Get The Very Best Results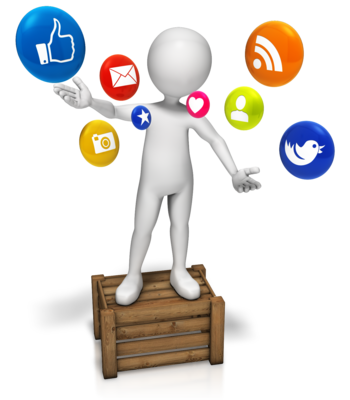 ✔You need profile pictures for your accounts so they look like a real person owns them. But, DON'T steal someone else's identity! Nothing is lower. Instead, use my technique to create pictures of "real" people, but they aren't really real. I even include a huge collection of profile pics you can use in for your accounts, or make your own.

✔How to set up your accounts for the maximum impact.

✔Social Stacking - You NEED to know this stuff. You'll find out what social stacking is, why it's vital for your video marketing, and how to do it for maximum impact.




The Best of The Best: Creating IFTTT Recipes for Maximum Power

You'll use IFTTT.com a lot when making your Ring of Fire networks. IFTTT is a free site that automates much of our Ring of Fire tasks. For example, you'll have IFTTT post our video on a Tumblr blog automatically every time you upload a new video to Youtube.


✔The one ESSENTIAL thing you must do when creating an IFTTT account. Very Important!

✔My own IFTTT "recipes" and picks for the most beneficial IFTTT recipes provided in a format so you just need to click a link and a button to automate your video marketing. It's all been set up to make this as easy as possible.

✔You're getting even more recipes - Also included are links to a variety of the best marketing related IFTTT "recipes" that aren't directly related to video promotion.





Rings of Fire give each of your videos an abundance of links and embeds
automatically from very powerful authority sites
each and every time you upload a new video to Youtube.






Total RSS Exploitation for Video Marketing and SEO

If you think RSS is no longer useful, better think again. RSS is still an extremely powerful tool, especially when it comes to building Ring of Fire networks. You'll discover exactly what you need to do, and why.


✔Using RSS to syndicate your videos to expand your Ring of Fire networks.

✔The important difference between pinging and submitting your RSS feeds.

✔How and why you need to use "camouflage content" in your RSS feeds.

✔Where to get RSS feeds for sites that don't have RSS feeds.


Take Your Video Marketing to the Next Level With These Advanced Strategies
✔An introduction to my two favorite automation tools to automate social marketing, expand our Ring of Fire Networks and increase links. Both of these programs are optional. And both are very inexpensive. I utilize each of them myself and highly recommend them to use with Ring of Fire networks.

✔A list of the my favorite free and cheap links sources and social marketing services. Use these to push even more link juice and authority, as well for building a bigger social impact to your Ring of Fire networks.



Discover The Super Heroes of SEO and Video Marketing: Parasite and Web 2.0 Sites

Parasites are sites that Google LOVES and ranks very highly that allow you to create accounts. By exploiting parasites, you get the benefits of all that Google love to use as your very own.

Having an account on these sites means you're starting off with a huge advantage in Google. You can use these sites to embed your Youtube videos, link to other assets you own, and even to promote your own products or affiliate offers.










You're getting access to my personal collection
of tons of free sites that have
real SEO "super powers".


✔The biggest and baddest collection of FREE parasites, including Ring of Fire related parasites.

✔Two surprising parasites. You might not think of these two popular marketing resources as an opportunity to host your web pages. But they are actually very potent resources when it comes to SEO.

✔How to use Twitter as a parasite. This is a great strategy for ranking affiliate offers.

✔Plus a HUGE list of free website builders.

✔Plus a HUGE list of free blog sites.

✔Plus even more Web 2.0 sites.


There's a lot of resources on this page. Mix and match these to expand your Ring of Fire networks, as well as give your networks even more power and variety.








You're Also Getting Video SEO Thunder: The Ultimate Guide to On Page Youtube Video SEO

Ring of Fire builds networks that push power and potency through sites other than Youtube.

VSEO Thunder reveals everything you need concerning optimizing your videos and channels on Youtube itself, so you can totally crush ranking your videos.


Here's what real people just like you have to say about VSEO Thunder for on-page video optimization:



I am ranking YouTube videos myself for about three years now and make a solid 4-figure per month income and I am always looking for new information on video seo and stuff like that.

What Kurt has created here with all his experience and through all the years can be considered as the YouTube SEO Bible". No hype!

Kurt's course is like a encyclopedia, stuffed with nothing but information. There is no fluff. You will learn all the basics and a lot of advanced stuff. Some of the information was even new to me and I have never seen it before anywhere.

To make a long story short, this is by far the best ebook on YouTube SEO.

It is a must have, if you think you already know everything about video SEO and if you are new to the game: buy it, read it, start ranking your videos….read it again, improve, store it on your hard drive…read it again in six month….do you get it?


Rene Glasow
http://mad-marketing.net/



If you are into video marketing or thinking about it I guess you NEED this course....

And What a course!!

There are MANY techniques Kurt teaches in his report that when implemented you will see your video gain momentum, get more traffic and hopefully sales.

There are a few nuggets I had not seen before so its a great addition to my video marketing portfolio

I also think Kurt is an excellent guy to learn from he always answers questions and genuinely cares about his customers

Good work Kurt

Marcus Passey
Kent UK
http://www.marcuspassey.com/



You know i've purchased and read a LOT of reports on ranking videos, and video seo and none of them contained the information i found inside Kurt's Vseo Thunder report.

Oh My Goodness! I learned so many new things i cannot tell you and Kurt filled in the blanks on questions i had after reading other people's reports. That's gold my friends. You can spend and spend on learning materials and be left with questions or you can buy Kurt's stuff. Don't mess around if you buy video creation and promotion training.

And if that were not enough there's tips and tricks enough to blow your mind. If you want something COMPREHENSIVE instead sketchy and still get the low down and the dirty little secrets too this IS the one. Do Get it!

Claire Koch
Kentucky




There's so much information and resources in this report,
it's taking me quite a while to go through it all, and I'm still not done!

There are tons of excellent tips and helpful suggestions in this product, and I'm having many "aha" moments when reading this.

This is definitely not just a report that you simply read and put away, it's a complete detailed blue print and action plan of things that you must do, if you want to significantly improve your video rankings and receive more views.

It's great to see a high quality no fluff report of this caliber. Thanks for creating this and making it available to the public!

Ok, gotta go! I'm off to dominate YouTube using this information."



Arnold Stotling
Toronto Canada
http://www.stoltingmediagroup.com/





Video SEO Thunder is well put together it has a mountain of links and information which goes into very detailed explanations of everything, if your looking to get into video marketing or improve your knowledge, then this is a must get report. Its taught me some interesting aspects I didn't know or not thought of, So thanks to Kurt for an excellent well put together report.

Paul Collins
U.K.
http://parklandsmarketing.com

First of all I would like to say that the report is BRILLIANT.

If you're looking for rock solid and complete information about ranking your videos on YouTube then Kurt's latest report, "The Ultimate Guide to Youtube VSEO and High Rankings for 2015" is a must read.

This report not only explains the why but most importantly the how… it is brilliantly written, and is a great report to read and keep on hand to know how to rank your videos on YouTube.

Philip Higginso
Thailand


I have just about every guide on video marketing but found some really good and new ideas to help with results from video marketing. It is a very comprehensive guide on many ways to get the best results from your videos.

Every possible method has been covered as far as I know and believe me I get just about every video marketing training going.

You will learn the best ways to set up your channels, videos, descriptions and playlists for maximum results. There are many tips on how to get maiximum views from your videos and get the best conversions.

If you are looking for a comprehensive guide on video marketing you can't go wrong with this 2015 guide.

John Sullivan
London or Brazil



Marketing Plan and Resources

Also included is an ingenious plan you can use to get high paying clients to sell video marketing services. To be perfectly honest, I don't work much with clients and some of the plan is theory.

However, there's no doubt in my mind that if you want to sell video services, you'll find many of these ideas and resources extremely valuable.

Just one good client will pay for this report many times over.


The Toob Ring of Fire is the total package. And not only is it the ultimate guide to promoting videos, many of the techniques and resources apply to SEO in general too.

If you're looking to promote videos, use SEO for your own products or affiliate offers, sell your services, you simply won't find a better value than Toob Ring of fire.




Click The "BUY NOW" Button Below And Get Toob Ring of Fire Now.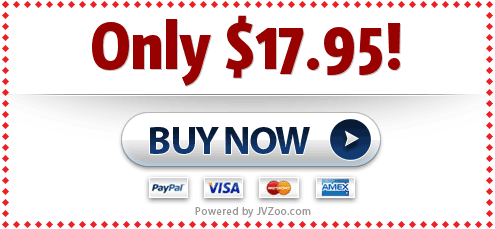 Toob Ring of Fire is 100% complete!
No Upsells. No Downsells. No BS.
Immediate Download
The sooner you start, the sooner you'll
dominate video marketing.
Time is perishable.
If you don't do something TODAY
you'll never get another opportunity to do something today ever again.

Requirements: Web browser, preferably FireFox.
Toob Ring of Fire contains videos and lots of links.
Also, some of the free tools we use to make things easier are free Firefox plugins.
Because of this, it's in HTML format which is much better for our needs than PDF.
You download Ring of Fire to your website and open it in your web browser.
It's like having a website on your own computer.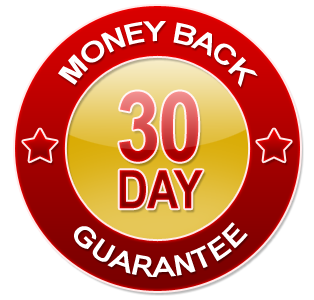 No Risk 100% Money Back Guarantee!
If you don't feel Toob Ring of Fire is the very BEST
Video marketing resource you've ever seen...
Just ask politely for a refund anytime within 30 days.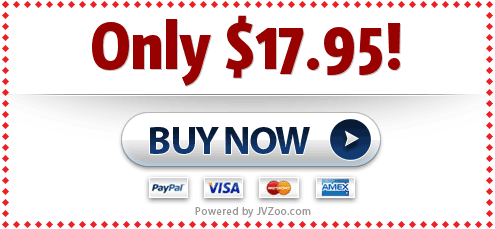 I reserve the right to raise the price or
end this offer at any time without notice.
Thanks and take care,
Kurt Melvin