Hi,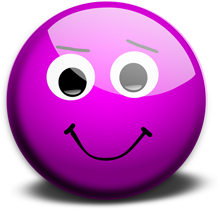 Using images and graphics that display feelings and emotions is a potent marketing technique used in advertisments by the richest companies on the planet by understanding what's called "trigger" emotions.
The truth is, people don't take action or buy things using logic. Instead, we are all emotional beings. We make decisions using our emotions, then justify our decisions using logic.
It's been proven scientifically that when people see emotions, they feel that emotion themselves.
To get the maximum results from your videos, you MUST make your viewers feel something. You want them to feel pain, excitement, happiness, a sense of security to get them to act.
Your Emotion Folks Collection is The Fastest, Easiest and VERY BEST Way
to Make Your Viewers Feel Emotion!

I've put together a MASSIVE collection of still and animated images that will stir the emotions in your viewers, starting with Rick Stickman.
Your Getting 64 "Rick Stickman" Animations That
Will Arouse Emotions in Your Viewers

Rick Stickman is an assortment of 64 animated GIFs designed to stimulate a variety of emotions and feelings. These GIFs will work in any video program that works with animated GIFs with tranparent backgrounds. I think PowerPoint is the best option for these images.
Watch this short 1:11 video for a demo of 10 Rick Stickman animations and see just how easy it really is to create emotion stimulating videos:


You're also getting a MASSIVE collection of
555 "Bubble People"!
I Did All The Hard Work So You Don't Have To...
I literally spent days and days searching the public domain image site Pixabay collecting the very best "bubble people" images I could find. They aren't all listed in one place, so I had to think and brainstorm every keyword I could to come up with this collection of 395 images.

I spent another full day and a half painstakingly cropping the images, removing lots of unneeded white space around the images.

Each image is a high-quality and will look great in all of your projects.
Here's a full-sized example:

(Note that these images don't have transparent backgrounds and all but a few have white backgrounds.)

Check out the Bubble People images below and
imagine all the ways you can use them:

Note: There's "only" 395 or so images below.
I added lots more images to your collection than are shown below.

You're getting 555 Bubble People images!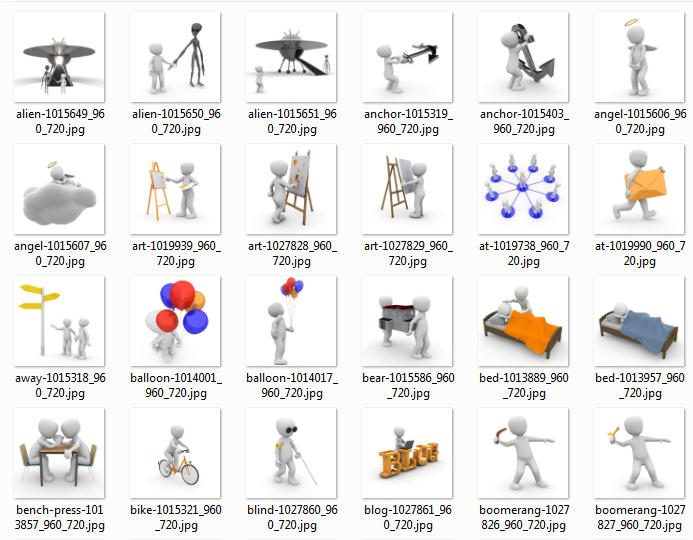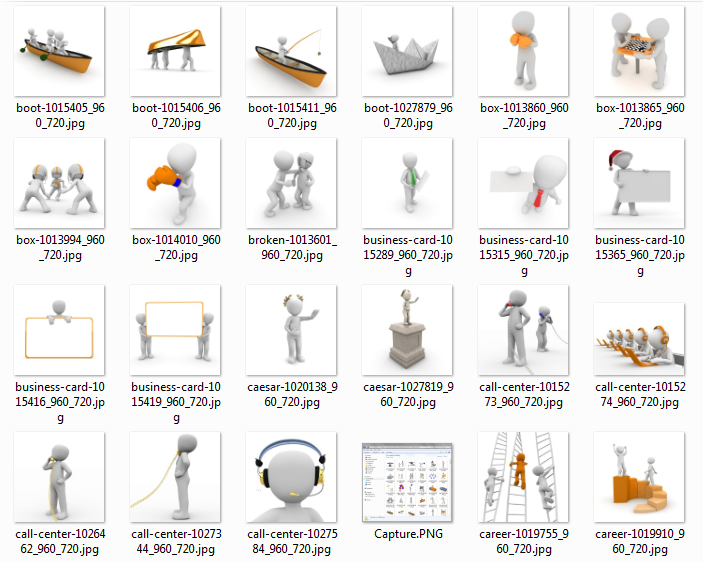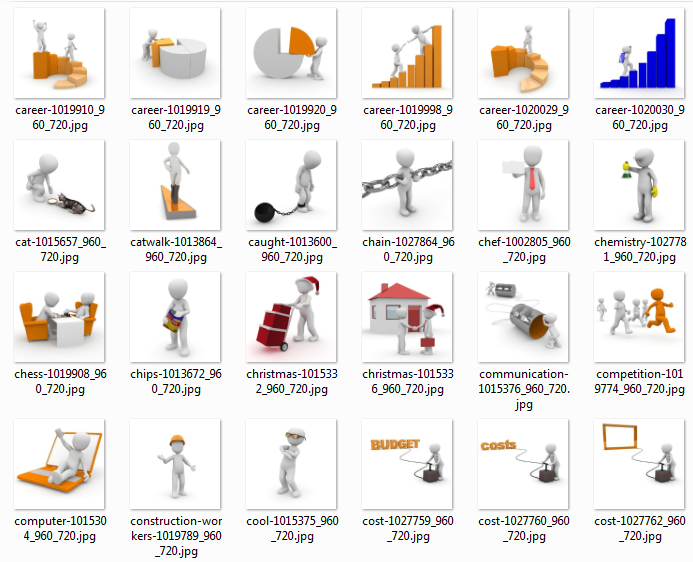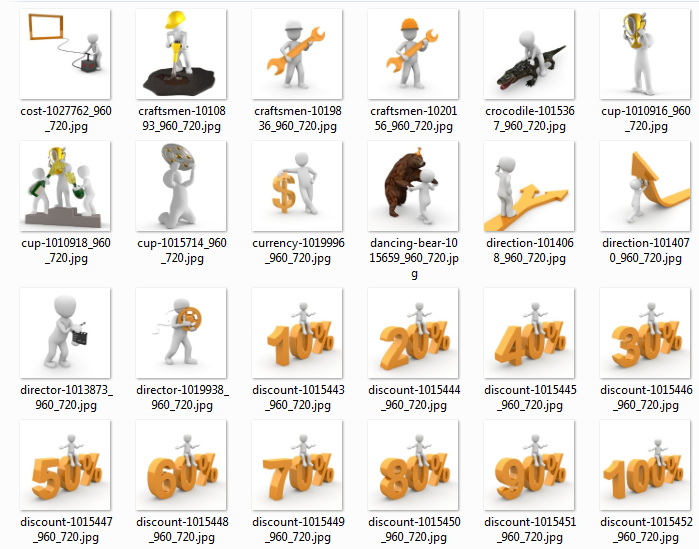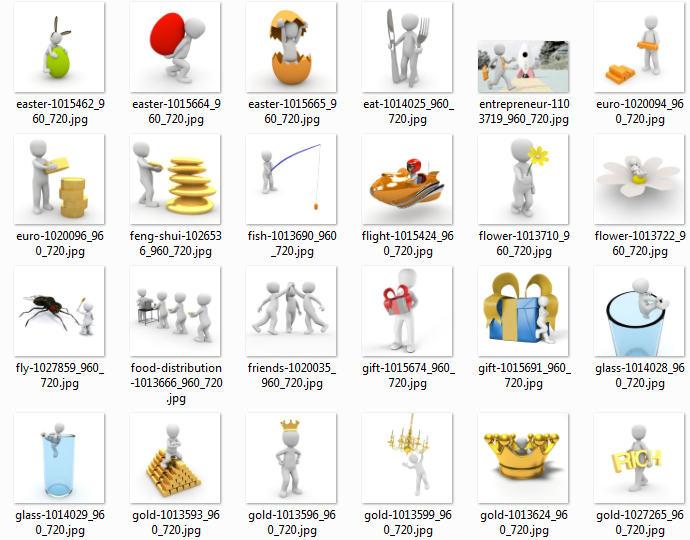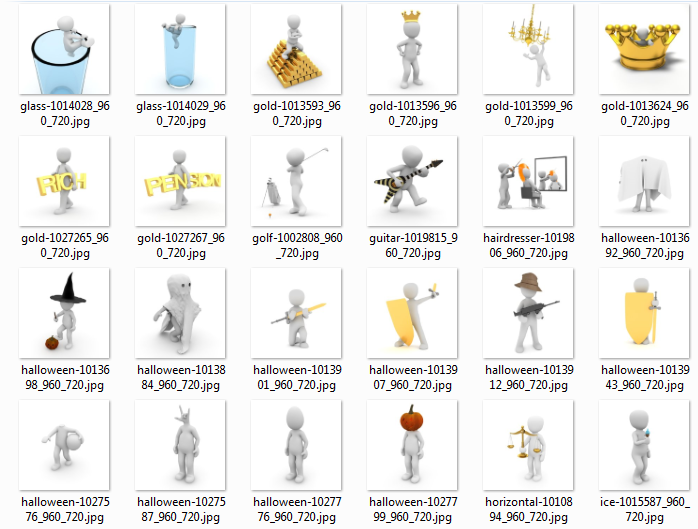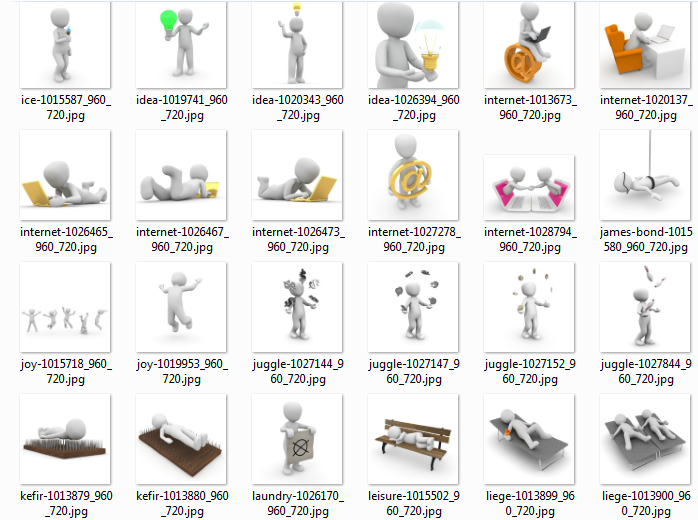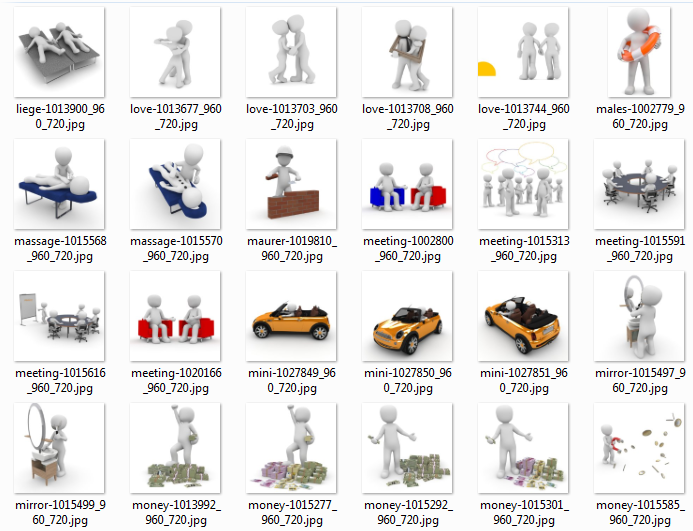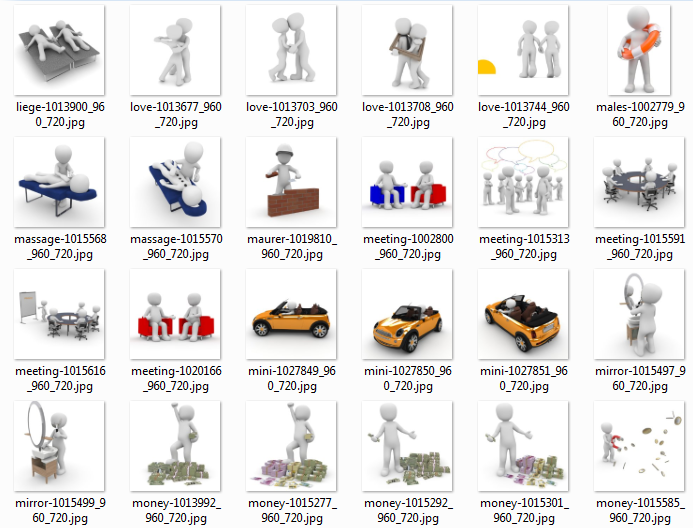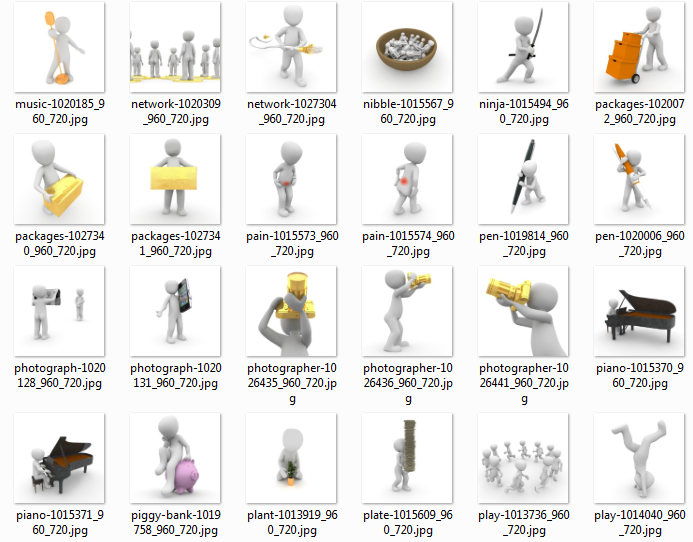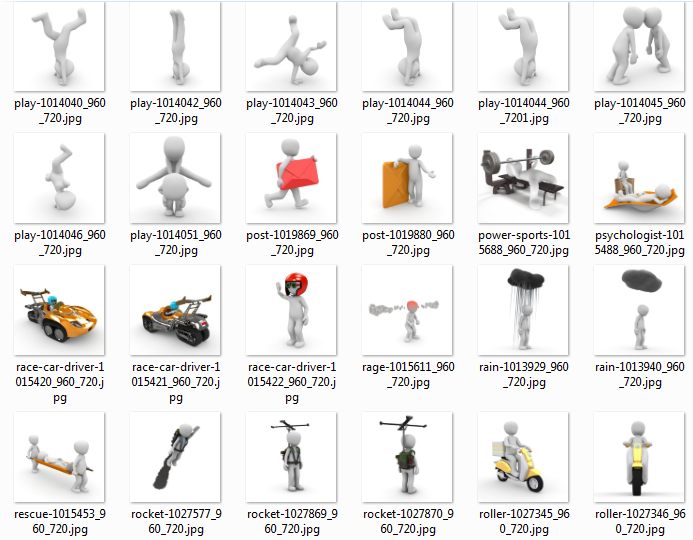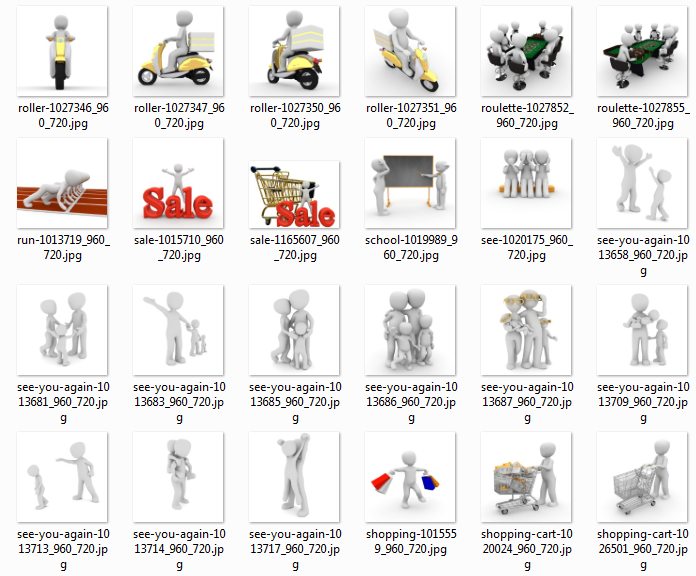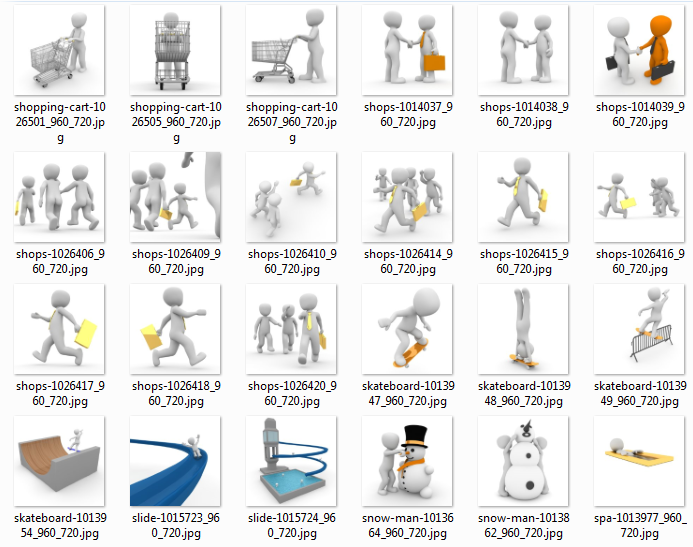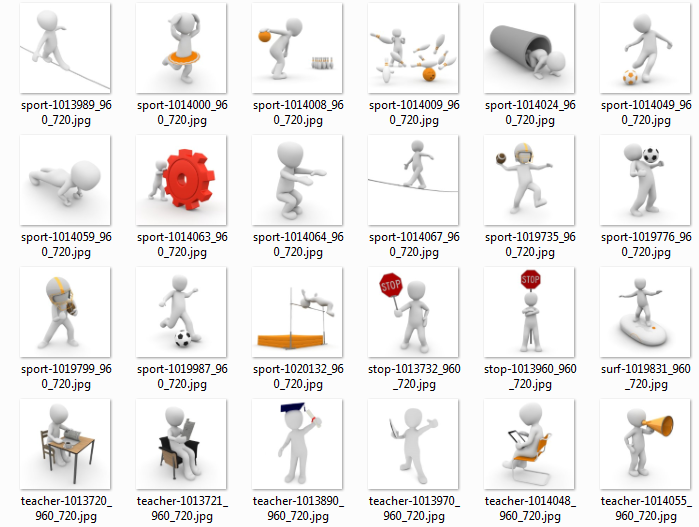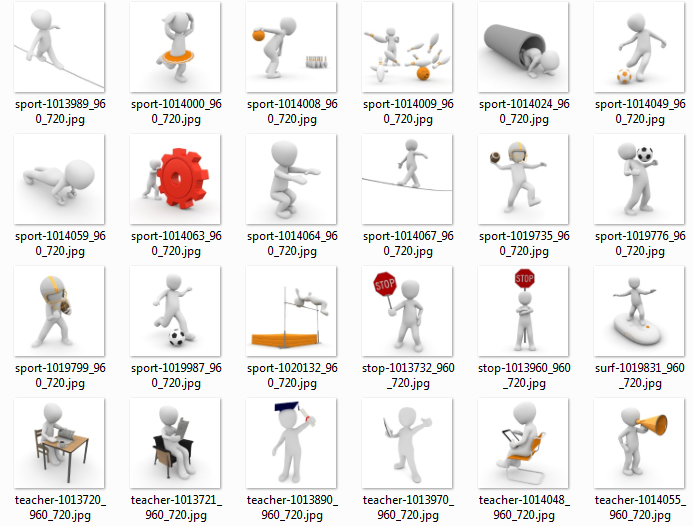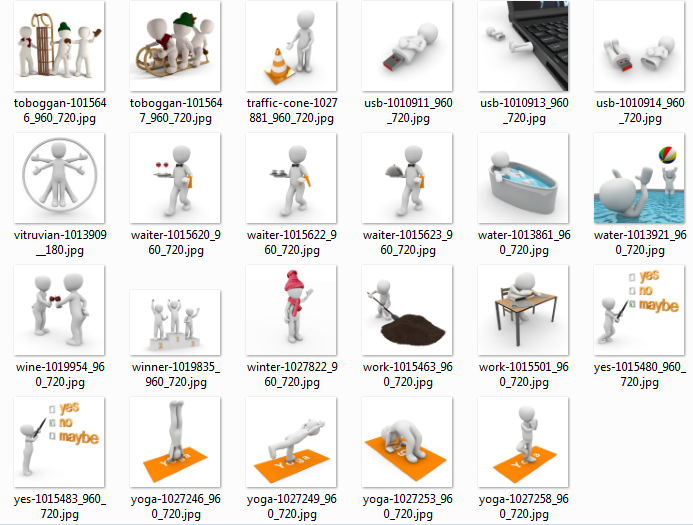 (Note: The Bubble People images are all JPGs on a white background.
This means they don't have transparent backgrounds.)



But Wait...There's Even More!

A while back I bought resell rights to these characters. They're PNG images with transparent backgrounds.
You're getting 100 3D man PNG images:

Plus these 100 3D woman PNG images:


Even More Characters For You!


You're also getting 36 "Stick Guy" PNG images. Here's a small sample:


And here's a sample of 24 "flat blue" stickman PNG images:


Here's a sample of the 24 blue stickman PNG collection in 3D:


And Lots and Lots More Emoticons and Smiley Characters too!

Emoticons are also great to use in your videos and graphics. The reason they are called "emoticons" is because they display emotion, which is essential for any and all marketing videos.


Also included are 27 alien character PNG emoticons. Here's just a few of them:


Plus you're getting 34 "baddie" PNG characters. Here's four of them:



Here's 15 blue PNG emoticons:

And 15 more gold PNG emoticons like these:


There's 16 gray 3D PNG emoticons too:


In addition, you're getting 16 purple glossy emoticons:


And...15 white PNG emoticons. Easy to color anyway you want or use 'em as they are.





Plus you're getting even more characters!


Let's recap everything you're getting:
64 "Rick Stickman" GIF Animations
442 "Bubble People" JPG Images

100 3d Man PNG Images
100 3d Woman PNG Images:
36 "Stick Guy" PNG Images
24 "Flat Blue" Stickman PNG Images
24 Blue Stickman PNG Collection In 3d
27 Alien Character PNG Emoticons
34 "Baddie" PNG Characters
15 Blue PNG Emoticons
15 Gold PNG Emoticons
16 Gray 3d PNG Emoticons
16 Purple Glossy Emoticons
15 White PNG Emoticons
And even more!
Your Rights: While some images are in the public domain, this COLLECTION of images is not. You may use the images in your own projects as well as your clients' projects, but you can't give away the the collection in whole or in part. I put in a lot of time and effort researching, cropping and creating this collection. Thanks, I really appreciate it.

Get your HUGE Emotion Folks collection here...

Now only $7.95!
That's more than half off the launch price!
Special price for my VIPs may end at any time without notice.

Immediate Download
Pay just once. Use over and over again forever.