"A picture is worth a thousand words…"

Utilizing Infographics To Get Published on Authority Sites – Why You Should Create Infographics with Authority Sites in Mind and Not Your Audience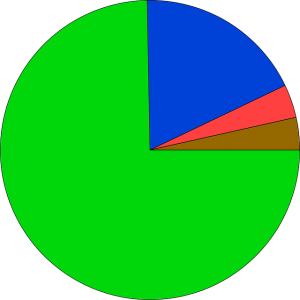 More likely than not, getting an authority site to include an infographic you make is much, MUCH easier than them posting a guest article you write. And getting published on an authority site will bring you direct targeted traffic, add to your brand, and give you a quality link.
And since authority sites are often visited by other webmasters in your niche, you have a good chance that your infographic will be syndicated by others that found it on the authority site.
When thinking about creating an infographic, consider what authority sites in your niche would like to post, and don't necessarily design for your audience. Your goal is to get your infographic on authority sites that will not only send you traffic, but also give you a quality link.
Go to authority sites and see if you can find their most popular articles and brainstorm if you can come up with an infographic that would be related.
Also, try to use a statistic from an authority site and cite that site in your infographic. By including the URL of the authority site in your infographic, you greatly the chances they will publish your graphic.
Make "Award" Infographics
Another way to increase the odds your infographic will be published on authority sites is to create an "award-type" infographic. Folks like to brag about awards and if you can create a great-looking infographic that mentions authority sites, they will be more likely to publish your infographic.
For example, if you are in the "pet" niche, can you come up with an infographic that is a compilation of:
Best dog training site
Grumpiest cat video
Funniest pet page
…etc.
Be creative with the categories. Contact the winners and let them know about your infographic. Be sure to tell them how much you love their site and wanted to show your appreciation for the work they do. Flattery will get you much better results.
Using PowerPoint for Multi-Media Marketing
Infographics can really be marketing powerhouses as they can be included in a variety of media, each with its own marketing resources.
And using PowerPoint to create infographics gives you lots of flexibility, as Powerpoint allows you to export your slideshows into a variety of different formats, including video, PDF, ppx, doc, jpg and more. And there are powerful marketing opportunities for each media type.
Using Powerpoint to create an infographic. You can:
Create a an animated infographic and convert to video for video marketing. Submit to:
Create a static jpg for social/viral marketing:
Infographics are great to use on Pinterest. Not only can they go viral and be "repinned", by creating your own infographics you are in good shape concerning copyright laws. (Assuming you don't use any copyright protected material in your infographics)
Pinterest Suggestion: Recipes are "fair use" and can't be copyright protected, only the presentation can. Be creative and make a list of ingredients, then use a "mind map" to turn recipes into infographics. Maybe add a photo or clip art to dress it up. You can do the same thing with many step by step "how to's". Be sure to put them in your own words and create an entirely new graphic presentation using mind map software.
Twitter Images – When 140 characters isn't enough. Twitter Images allows you to post images and infographics are a great way to publish more info that you can post in a normal tweet.
Also the Powerpoint infographic as an image for "picture" marketing:
Create a PDF/DOC/PPT for document marketing

Post Your Infographic on Your Site or Blog, Then Share on News Sharing Sites:
…all with the same basic infographic.
PowerPoint Infographic Templates
There are a number of free Powerpoint templates specifically designed for infographics.
Here's a free Powerpoint that includes 5 different infographic templates. Note: This is the actual PP file and not a web page.
http://www.google.com/url?sa=t&rct=j…EVkhERw8jsyZkg
Here's 5 more PP infographic templates, but you have to sign up:
http://offers.hubspot.com/how-to-eas…-in-powerpoint
Also:
http://www.google.com/url?sa=t&rct=j…EVkhERw8jsyZkg
This site has some free tips for creating infographics using Powerpoint. They also sell a collection of 300+ Powerpoint infographic templates for $250:
http://www.presentation-process.com/…owerpoint.html
Gallery of PowerPoint Presentations – Good, quality assortment of infographic-based PowerPoint templates.
A Quick, Easy, Effective and Free Marketing Strategy For Infographics, (and All Images And Pictures You Own)
The image sharing site Flickr can send you tons of traffic. So can Pinterest.
So let's combine the two. Post your images on Flickr. Remember basic SEO principles and use your most popular keywords in your titles, image file names, tags, descriptions, etc. Focus on major keywords and don't worry about the competition.
Add a free WordPress plugin that hooks up to your Flickr account and automatically posts your images on your WP blog.
Next, install a free WP plugin that adds a Pinterest "pin it" button to your images.
Now, take relevant pictures and create relevant infographics.
You should be able to see the potential in this set up. Add an email list optin form to your blog and you have the foundation of an effective marketing system.
This system was born from a couple of WarriorForum threads. Be sure to check them out for a free WP Pinterest plugin and info about Flickr traffic.
Resources:
Free Pinterest Plugin – Warrior Thread
Triple your traffic with Flicker Warrior Thread
Using Infographics for SEO

Google Image Search – Image searches can deliver some serious Google traffic and give you another weapon in your marketing arsenal. Images included in your web pages not only make them look better and add a multi-media element (which likely aids SEO), the images themselves can be optimized to help with Google ranking.
Image Optimization: How to Rank on Image Search
Make It Easy for Webmasters to Use Your Infographic: When you post an infographic on your site or blog, make sure you include the HTML code in a way that makes it easy for webmasters to copy and paste on their own sites. Keep in mind basic SEO principles and be sure to include the basic "optimized" HTML in your code.
Free Infographics and Visualization Tools You Need to Know
Visual.ly – Again, Visually is probably the #1 site for any infographic marketer. Create, share, publish infographics and visuals. Connect your account to Facebook and Twitter and much more. Visual.ly is a "must checkout"!
What is Visual.ly?

There's a number of Visual.ly videos on YouTube.
Tableau Public – A very cool and powerful Windows desktop program that creates great-looking, one of a kind charts and interactive visualizations. Be sure to check out the Tableau Public Gallery for design inspirations and ideas. See how Tableau Public works here.
ManyEyes – Probably my favorite infographic resource. A great site by IBM that allows you to create "visualizations" using either your own data or data stored on the site. You can choose different styles, fonts, colors and more to display your infographics.
Google Data Sets – Similar to ManyEyes, but not quite as good, IMO. Still, a good resource to check out.
Intro to Google Public Data Sets

Wordly – Another favorite. Just add some text and Wordly creates a visualization. Uses a "word cloud" so the more times a word is used in the text, the bigger it will appear. It can also import RSS feeds. Note: Wordly uses Java to create the images. This means you can't save the image directly to your computer. However, it the Wordly license it says it's OK to take a screen shot and save it that way.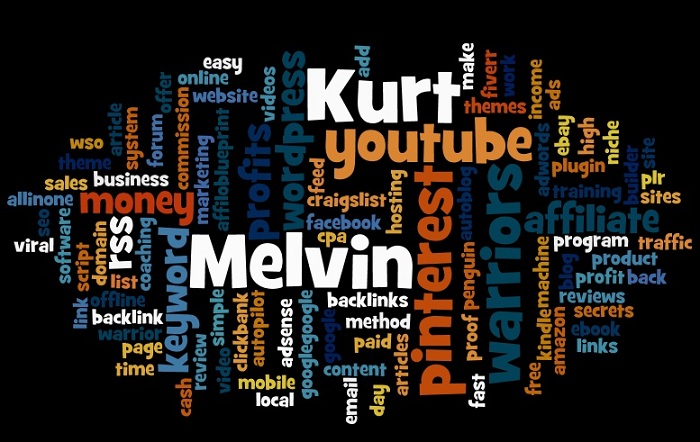 To make a screen shot, after you've created your Wordly:
press the "prt scrn" button on your keyboard.
Open Paint (Start => All Programs => Accessories => Paint)
Paste into Paint
Crop the image
Save as jpeg (png or gif is OK too)
Here's more info about taking screen shots from Wordly.
Tip: Once you get your Wordly visual into Paint (or your favorite graphics editor), add a simple picture, avatar or clipart to give it some more "oooomph".
Tagul – Probably the best online word cloud maker. Has free and paid versions.
Tagxedo – A very good text visualization tool similar to Wordly, but with many more features and controls. The problem with Tagxedo is the usage license, which is for non-commercial use only. The TOS also states they own the copyright to the images created and add a copyright notice to the bottom of each graphic. If you are OK with this, Tagxedo produces some very cool results.
StatSilk – (Formally called "Stat Planet") Has a number of free downloads to help creating infographics focusing on world maps and countries of the World. Download page
StatSil k(StatPlanet) Interactive Map Maker 
Hohli
– Fast and simple way to create pie charts, line graphs, bar charts, scatter plots, radar charts and Venn diagrams.
Hohli Tutorial Video on Youtube:
yED
– A good, free flow chart creator and will run on Windows, Unix/Linux, and Mac OS. See yED in action in the short video below:
Make Sweet – Easy and fun way to make 3D Venn diagrams consisting of two over-lapping circles.
MakeSweet Basics

Gapminder
 – Adobe Air based program so it will run on Windows, Mac and Linux. Creates impressive visualizations and includes a self-updating data base of World facts and statistics.

Creately.com
– An online flowchart creator with some good looking templates. Free version is limited to 5 diagrams a month. Can upgrade your account to unlimited diagrams for $5 a month.
Creately Tutorial (Note: Collaborations aren't available in the free version)

More Free Online Graph and Flowchart Resources:
Amcharts.com – Flash charts maker
ArtViper.net CSS Chart Generator – "On-the-fly" fast bar chart maker
Barchar.bet – Simple online tool for tool for bar charts
Bubbl.us – Brainstorm online
Cacoo.com – Create site maps, wire frames, UML and network charts
ChartGizmo.com – Variety of charts
ChartGo.com – Make charts online quickly.
Chartle – Java based online tool to make charts
ChartPart.com – Quickly create charts online
Create A Graph – nces.ed.gov – Selecty five different graphs and charts
DIYChart.com – Easy and powerful online tool to create interactive charts and graphs
FusionCharts Gadget – Google Gadget creates animated flash charts
Grapher – amblesideprimary.com – Very fast and easy, but with few features
Gliffy.com – Flowcharts, mind maps, diagrams, floor plans, technical drawings.
Highcharts.com – Add interactive charts to your site
LovelyCharts.com – Free online diagram editor
Mind42.com – Online mind mapping application.
Online Chart Generator chartgen.blogspot.com – Easy chart maker – 9 different styles
OnlineChartTool.com –  10 chart styles
PieColor.com – Nice pie chart maker
ProductPlanner.com – Creates product flow charts
SlickPlan.com – Online sitemap  and flowchart designer
yUML – Makes UML/Mind maps and Flowcharts for use in web pages and blogs
Data, Statistics and Content Resources and Suggestions
Copyrights – Statistics and facts can't be protected by copyrights, only the presentation of those facts can be protected. By creating your own infographics and visuals using facts and statistics, you are creating a new and unique presentation for them.
Read more about US Copyright Law from the US gov site.
Here's a quic kand easy tip to help you create infographics and visualizations: I like creating infographics from lists. And a great way to find lists is to use the Google "site" command and enter Wikipedia.org for the site.
The following will give you general results for lists:
"list of" site:wikipedia.org
(just paste into Google)
Another option is to include a keyword to give you more precise results, such as:
"list of guitarists" site:wikipedia.org
(paste into Google)
It's easy to come up with a list of people, places and things that are great for infographics.
A good way to exploit the possibility of your infographic going viral is to plan ahead for the anniversary of historical events. Here's a Wikipedia page that links to historical events so you can plan ahead:
List of historical anniversaries – Wikipedia, the free encyclopedia
Another strategy is to use the events of a particular day. Wikipedia lists historical events by the day in this format:
April 18 – Wikipedia, the free encyclopedia
Just paste the URL and change April_18 to any date you want to research.
You can make an infographic about the day or pick a topic from that page.
Advanced:
If you can combine an infographic and a good article, you have a great opportunity for marketing. Use the infographic to go viral on social sites like Twitter and Pinterest.
Combine these with a timely press release about the event and you have the makings of a very good campaign.
Be creative, do some research and plan ahead a couple of days and you may be surprised at the results you can achieve.
Suggested "average" search queries:
The average (man/woman/business/webiste/etc) has
The average _____ weighs
The average _____ lives
The average _____ eats
The average _____ makes
The average _____ owns
The average american male
The average girl's guide
The average elevation
The average length of a _____
The average height of a _____
The average value of _____ is
The average cost of a _____ is
The average size of a  _____ is
The average temperature of _____ is
The average hourly wage for  _____ is
The average salary  _____ is
The average price in 2012 for  _____ is
The average price of _____ is
The average cost of a ton/pound/oz of  _____ is
Tip: For tons of ideas to make text-based infographics, do google searches for:
"list of ______"
"big list of ______"
"_______ word cloud"
…etc.
Collect your lists and make text-based infographics you can use on Pinterest, Facebook, forums, YouTube videos, sites and blogs.
More Data Sources:
AibOnline – Stats about the food industry
All Fun and Games – Good collection of weird and funny stats
ClickZ Stats – Focus on marketing and advertising
datacatalogs.org – List of  data catalogs.
Daytum –
EveryBlock – Data for large cities
Freebase – Data from Google.
Gallup – Public opinion polls
Gapminder – Time line data  for countries.
Get the Data – Answers for questions
InfluenceExplorer  – Political data
Knoema  –
Number Of –  Number of NASCAR Fans, Natural Disasters per Year, Number of NASA Employees and many more…
The Data Hub –  Easy data research tool
United Nations Statistical Databases
WorldMap –
Also try:
Google Image Search for "funny statistics" – Use for ideas.
Google for "funny statistics database"
More Free Map Resources
GunnMap – Free online custom world map resource
StatSil kMap Maker – See above for more info
Free World Maps Collection – A vast assortment of VECTOR maps of the World
More Content Ideas for Infographics:
Do a Google for Ideas – Search Google for infographics in your niche:
"my keywords" + infographic
Use the regular search, video search and the image search to expand your results.
Quotes and Jokes/Humor – There's many good sites with collections of jokes and quotes, and I won't list them here. However, they make great content for infographics and often can go viral on social sites like Pinterest and Twitter.
Images
Pixabay – Probably the biggest and best source for public domain pictures and images.
Morguefile.com – While the images on MorgueFile aren't in the public domain, they do offer the most liberal usage license of any of the only picture sharing sites. You can use them for just about anything and you don't even need to give attribution. Be sure to read the Morguefile license here.
PublicDomainPictures.net – Has a great selection of free quality pictures, backgrounds, lighting effects and more for personal and commercial use.
Audio/Video – Archive.org offers a wide variety of public domain works:
Archive.org moving pictures (Includes movies and television)
Ratings – Create info graphics for Amazon products and be sure to include an appealing graphic. However, be careful about using product pictures themselves, as they may be copyright protected. Instead, create a chart or graph of the average ratings for two or more products, for example.
Trends – Trends are great to convert to infographics. Here's a few ideas to find and exploit popular trends:
Infographic Design Tips and Tools
Infographic Designs – Here's an excellent article detailing the hows, whats and whys of infographics.
The 7 ½ Steps to Successful Infographics – An interesting article by a journalist giving the 7 1/2 steps she uses to create interesting infographics.
GraphicRiver.net– Graphic River sells infographics mostly intended for print. IMO, their license is a little expensive and restrictive to use for Pinterest and other web project, unless you need something of very high quality. However, it's free to browse and a great resource to help stimulate your creative design juices. Check it out if you need some design inspiration. Here's a search I did on GraphicsRiver for Infographics

123rf.com infographic templates – Also sells vector-based templates for infographics. Another good source of inspiration.
YouTube is always a great place to learn and discover…Here's a couple of "infographics" related YouTube searches:
More Infographic Resources
12 options for creating cartoon characters –  Cartoon-ize: Want to include a pic of a celebrity or famous person in your infographic, and still respect copyright laws? Maybe "cartoon-izing" that person is the answer. Or create cartoon look-alikes…Here's a web page that reviews  to use in your infographics.
Jashaka.com – Jashaka is a free program similar to Adobe After Effects, which creates animations and special effects for videos. If you want to animate your infographics and create videos for them for Youtube, etc, without paying for After Effects, give Jashaka a look. The program hasn't been updated in a few years, but a new version is expected to be released in the summer of 2012. Also be sure to visit Youtube for Jashaka tutorials.
8 Quality Infographic Vector Collections – If you're good at design and understand working with vector images, give these collections a look-see.
Free Infographic Vector Design Kit – I had problems getting the download link when I gave my email address. But give it a shot, it looks pretty cool. From the site: "Included in this set is a world map, gender elements, as well as multiple pie and bar charts. You can easily combine and modify all the elements to create a distinctive infographic. The elements in the kit can be used for personal and commercial purposes."
Free Infographic Building Resources – A good collection of PSD and vector images designed for making infographics. Includes charts, maps, "pins", icons and more.
5 Free Vector Image Programs – This site reviews the 5 best vector image programs. You are probably more familiar with paint programs, such as Photoshop, Gimp and Windows Paint. But when creating infographics, you may have a need to be able to work with vector images. I won't get into detail, but there's two ways to create images on a computer The most common is called paint/raster. The other method is called draw/vector. Simply, "paint" uses pixels and you can control it on a pixel by pixel basis. "Draw" or vector uses math to draw lines and curves.
After you choose a program (I suggest Inkscape), you can find all sorts of tutorials on Youtube.
Youtube search for Inkscape Tutorials for Beginners
Color Scheme Design Tools
If you are "color challenged" like I am, these tools are your best friend when it comes to picking colors that go well together.
ColorSchemer – Creates matching color schemes using a wider variety of colors.
Color Scheme Designer 3 – A excellent tool for creating matching color combinations.
Color Wizard – Color Scheme Generator – Creates matching color schemes for any color entered.
Color Palette Generator

 – Enter the URL of an image to get a color palette that matches the image.

Final Tips:
Unless you're very talented with graphics, keep it simple. From a marketing point of view, a simple infographic can go a long way. Your goal is to be productive, not Picasso.
Use the color schemers above. Just getting your colors to match can have a big impact on how good your infographics look.
Add your URL to each infographic. Not only do you want credit for making it, you can brand your site at the same time.
Cite authority sites for any info or data you use in your infographic. Then contact them and let them know about it. They may post it on their site, giving you links from high authority web sites.