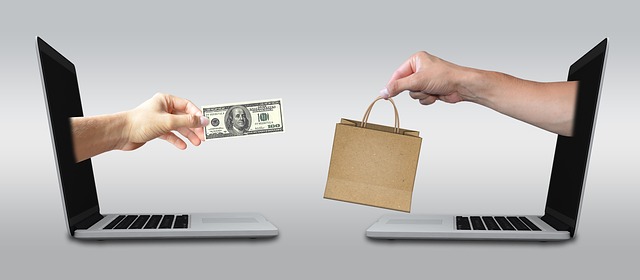 Copywriting can take years to master. However, there's a few simple things you can do to greatly improve your ability to make more sales.
One of the most basic formulas for writing sales letters, or sales videos for that matter, is to use what's called the AIDA formula.
A = Attention (headline)
I = Interest
D = Desire
A = Action (call to action)
At the most basic level, you need to master the A and A, attention and action. Simply, these are just headlines and call to actions. Not only are these two things the only absolutely essential elements of copywriting, they are the easiest to learn. Often, they can be combined.
Example headline:
Discover the Top 10 Secrets the Experts Don't Want You to Know
Example call to action:
Click now to download the special report for free
From Day One of your IM career, you should be collecting swipe files of head lines and call to actions. Swipe files are just files where you collect head lines and call to actions.
Go to Google now and do searches for things like:
Best headlines swipe file
Best call to action swipe file
list of best headlines
list of best call to actions
You'll also want to do a search and create a swipe file for things like:
the most powerful words and phrases for sales.
As you find more headlines, call to actions and power sales words, keep adding them to your swipe files. You'll refer to your swipe files constantly over your marketing career. No need to reinvent the wheel. Just modify them as needed to fit your particular situation.
Not all of your sales efforts will be full sales letters or videos. Here's a few examples of why headlines and call to actions are so important.
Email marketing – Your email subject line is a headline and it needs to grab attention from all the other emails in your readers' accounts. It also can often also include a call to action to get people to click on the subject to actually open your email. Once opened, a strong call to action can greatly improve the number of clicks to offers like to watch your Youtube video, check out a sales page for your own products of affiliate offers.
Think about how using a headline that doubles your open rate and a call to action that doubles your clicks could actually increase sales 400% (for example).
YouTube – Again, you want a good headline to make your video stand out. Use headline and call to action concepts in your descriptions and thumbnails to increase attention and clicks.
There are other elements, in addition to attention, interest, desire and action (AIDA) that can be added to sales letters and videos. For example:
Urgency – This offer ends soon.
Social proof – Testimonials.
Eliminate risk – Money back guarantee.
Expertise/Experience – Our lawyers have over 65 years combined experience.
State a problem – Does your roof leak?
Agitate the probelm – The moisture from your leaky roof can destroy your furniture, carpets and cause deadly mold.
Offer a solution to the problem – Our team of roofers will fix yoiur leaks quickly and at a fair price.
And there are other elements you can add, but the essential elements are still attention and action.
A good way to build a foundation for sales letters and videos is to visit review sites. Amazon is good for many products and sites like YELP are good for businesses and services.
Look for products/services with good reviews. What do people like about a product or service? Include these points in your sales letters and videos.
Do the same for products and services that have the worst reviews. What do people dislike about a product or service? Address these issues as well. If people complain that the repair guy was late, add that the service you are providing is punctual and on time.
Start building your headline, call to actions and sales power words swipe files, and use reviews as free customer feedback and you'll be on your way to writing sales letters and videos that get results.
Another example of using headlines and CTAs (call to actions) is when buying PPC ads. Bing and AdWords ads are basically a combo of the two. Effective Facebook ads also use headline and call to actions.
Google search for list of call to actions
Google search for list of copywriting headlines
Google search for best headline swipe file
Google search for list of most powerful sales words
Serious marketers would be well-advised to spend a few hours researching the google SERPs above and start creating their own swipe files. You'll use these swipe files over and over during your marketing career whenever you need to come up with email subject lines, headlines and sub-headlines for sales letters, PPC ads, interesting blog post titles and more.
PS. If you aren't already a member, join me at the Warrior Forum's High Voltage Video Forum. I moderate the High Voltage Video Forum and post a lot of really good stuff there for video marketers.
http://kurtmelvin.com/Blog/HighVoltage