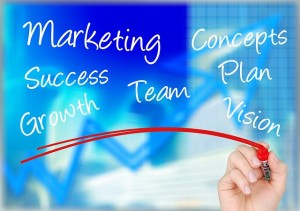 First, let me say that this is theory. I haven't actually done the entire system as a whole myself. Also, I got some of these ideas from an Explaindio webinar that was selling more info on the subject for $995. I didn't pay for the upsell. The claim was you can get $5000 clients all day long. I doubt it. But with some effort, I'd bet you can get some very good, high paying clients, it just won't be for a few minutes work as promised in the webinar.
I've also added a few of my own twists, ideas and resources…
The first thing is to find niches were professionals make a lot of money from the lifetime of their customers. For example, a DUI attorney can make $3,500 or more from a single client. These types of customers can afford to pay you a lot for leads. If you charge them $500 to $1000 and they only get a single client, they're getting a great return on their money.
Once you have identified a niche or two with big profit margins, start with finding people that are already advertising. Maybe they are running Adwords or FB ads. Are they paying to be in the local Yellow Pages or newspapers.
www.Spyfu.com will give some basic info as far as how much a site may be spending on Adwords for free and they have an upgraded service for $79 a month (I think?) that gives a lot more detailed info. This could be a good investment for a month or two to help you find clients that are willing to pay big bucks for your services.
Before you contact the clients, you want to do a little "hijack" of their site. The $995 Explaindio service has this as one of it's main features. Basically, you create a general video for the prospective client, then you add a video over their site using a HTML "frame". This is similar to some of the "hijack" scripts available.
Basically, you send them a link to the hijack page and it shows them your video displayed over their own web page. This has some serious potential.
Let me add, this is a "legitimate hijack", which is probably an oxymoron. But you don't need to spend $995 to do this. TrustJacker will do it for $40. TrustJacker is a WordPress plugin and is another blackhat program that has some serious whitehat benefits. I use it quite a bit in whitehat ways.
Get TrustJacker here:
Copy, Paste & Share Your Way To Profits <= Affiliate link
You create a TrustJacker link and send it to your prospects showing your video over their site. You offer to customize it with their contact info for a price if they like it. With Trustjacker, you don't need access to their website to add a video over it. (Note that Trustjacker uses frames and some sites don't allow their site to be shown inside frames.)
Be sure to include internal and external "leverage" in your sales pitch/email. This is a concept explained in detail in the book "The Power to Get In". This is an excellent book for all marketers. It isn't really a sales book. It's goal is simply to how to get an appointment to speak with the decision makers so you can sell your services. After all, you can't sell if you can't even reach the decision maker at a businesses.
You can check out the book here:
The Power to Get In: Using The Circle Of Leverage System To Get In Anyone's Door Faster, More Effectively & With Less Experience
Briefly, here's what internal and external leverage means to us.
External Leverage: Do some research. Find a few prospects in the same geographical location in your selected niche. Include the sites and names of the other prospects. These will be their competitors.
Make sure to mention the names of two or three of your prospect's competitors when you contact a prospect. Tell your prospect that you want to work with them, but you've also contacted a few of their competitors with a similar offer and you'll only work with one of them, and it's first come/first served. This takes advantage of urgency in your prospects. If they wait too long, they'll miss out.
This has another serious psychological benefit. If they don't take you up on your offer, their competitor just may. People simply don't like to lose to their competitors.
Internal Leverage: This is most useful for making sure your offer is discussed inside the business. To over-simplify, let's use a DUI attorney as an example. You don't want to simply send the DUI attorney an email or snail mail letter, you want to send a letter to the receptionist and/or secretary too.
In your letter you mention that you have also sent a letter to the other person. What this does is make them discuss the contact letter/email. If you send the contact letter/email to just one person, it's too easy for them to just delete your email or pitch your snail mail letter in the trash. But if you send it to more than one person, and each of them knows the other person also got the letter, chances are they will have a short conversation about your letter and what to do about it. This is what you want and you'll have a much better chance of being able to present your offer to the decision maker.
Again, this is just a short explanation of using Internal and External Leverage. For lots more info, check out The Power To Get In. It's one of the best investments you can make in your marketing career.
Something you can do to make your video marketing efforts more successful is to concentrate on a single niche or two. Create a few really good videos for these niches that are easy to customize. Now you don't have to create original videos from scratch every time you get a new client.
Let your clients know that part of your service that makes you unique is that you will rotate these videos to test and track which one(s) get the best results. Explain how it's possible one video can outperform another video by a factor of 2, 3 or even 10 times. You never know until you actually test.
You simply set up a script on their site that will rotate the videos. Each video is given a unique phone number so you can tell which video creates how many phone calls.
Use a phone call tracking service such as Call Rail.
Call Tracking – Phone Call Analytics for PPC, SEO, and Offline Marketing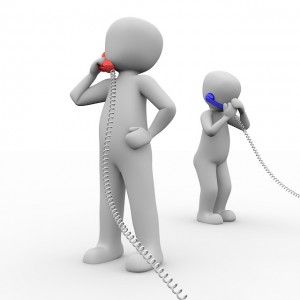 Call Rail has a lot of marketing features and lets you set up an account so your clients can check their stats. Since it's a third party service, it helps with your credibility and honesty. You get 10 phone numbers for $30 a month ($3 each) with a 14 day free trial.
You can even use a service such as Call Rail to track leads and charge your clients by the lead. You may be able to make more money this way, as well as pretty much eliminating any risk that your client may pay and never get any leads. It's something to consider.
Setting up your clients with multiple videos and tracking is a valuable service and it separates you from all the competition. Every other video marketer I've ever seen simply creates a simple video and does zero testing and tracking on the effectiveness of their video.
By focusing on one or two niches you can reuse the same videos and simply customize them for each client, spending your time on setting up the rotating and tracking aspects. This isn't hard to do. You can either learn or outsource it. And it's a potentially very effective method to maximize your client's profits.
And once you make clients money, they will buy from you over and over. You can upsell adding and testing more videos. Offer social media management services and reputation management, SEO, YT SEO, local SEO, PPC management, YT ads, and lots more. If you can't do it, outsource it. As long as you make them money, they will pay you.
Summary:
Choose a client niche or two where the client makes a lot of money per customer. These are the folks that can pay you a lot.
Identify prospects that are already spending money on advertising. Use Spyfu as a tool.
Make 4 or 5 totally different, but really good marketing videos with strong call to actions that are easy to customize for each client.
Contact these clients using Internal and External leverage. Send them a link using TrustJacker to show them an example of your video on their site.
Explain that what makes your video services different is that you use 2 or more videos and test and track the results to maximize their profits. Tell them that you don't know which video is best until you test.
After closing the sale, install testing and tracking system on their site, including a service like Call Rail to track phone calls.
Upsell other marketing services you can do yourself or outsource.
Repeat using the same videos you created in other geographic locations.
Resources:
The only affiliate link on this page is for TrustJacker. It's really a good plugin with many whitehat uses and works great for this system. If you get it, I'd greatly appreciate it if you use my affiliate link:
TrustJacker: Copy, Paste & Share Your Way To Profits (affiliate link)
How to Find Any Business Owner's Name (and Email) In Seconds
Call Rail Phone Tracking Service
www.Spyfu.com – Use to find businesses that are already paying for advertising.
The Power to Get In: Using The Circle Of Leverage System To Get In Anyone's Door Faster, More Effectively & With Less Experience – How to use internal and external leverage.
Top 1000 Highest Paying Adsense Keywords – Plus you can download the Top Million highest paying keywords. Use this info to "guestimate" the value of customer acquisition. If you see certain business types willing to spend a lot on Adwords clicks, it could be safe to assume they are making a good profit from each new client/customer.
1000 Largest US Cities By Population –
b


Prospecting, Giving Free Ice Breakers and Offering Service UpSells for Clients

Getting customers and clients is the real key to any business. In my opinion, the real way to make money online is being able to get clients and this should be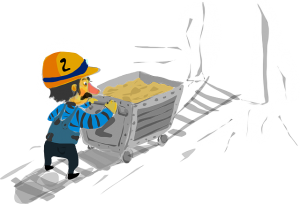 where you spend the majority of your time and effort. It's also a case of "do as I say, and not as I do", as it's a real weakness of my own.
Getting clients is becoming more and more competitive. Businesses are flooded with offers to "help make them money". You will need to come up with new and creative ways to grab their attention and their trust before you can get them to buy.
Below are some suggestions and resources to help separate yourself from the competition.
Use Google Earth Pro to Make Custom Videos for Businesses
You can create custom videos about how to get to businesses using Google Earth Pro and give them away as an ice-breaker. There's a number of other ways to use Google Earth for local marketing that I won't get into here because I wrote a big page all about Google Earth Pro here. And the best part is, Google Earth Pro is 100% FREE.
Create Custom "Testimonial" Videos For Give Aways or Low Cost Ice Beakers.
Creating testimonial videos can be a bit tricky from a legal standpoint. What you can do is something that's a recommendation video and not really a "testimonial" video.
You're going to need to hire 4-5 people on Fiverr.com that offer testimonial videos. Make sure they agree that you own all the rights to the videos.
You want to give each person just two lines to say in their videos. You'll want to change this up a bit, but here's a basic outline for a script:
Person or Family #1:
I wanted someone I could trust.
That's why I called…
Person or Family #2:
I needed someone that offered low reasonable rates.
That's why I called…
Person or Family #3:
I was looking for someone that gave fast, friendly  and personal service.
That's why I called…
Person or Family #4:
I wanted someone I that understood me.
That's why I called…
Notice that they all say "That's why I called". You want to cut each video into two parts. One with the first line, the other with the "That's why I called…" line.
Put all the videos using the first lines at the beginning of your video.
End your video with the short and quick videos of all your people then saying "That's why I called", one right after the other.
Next, combine all the clips into a single video. Now you have a template video you can use over and over for just $20-40.
Using a program like PowerPoint or Explaindio, make a custom intro for a business and also an outro with the business phone number and give it away as an ice breaker. Just upload it to your site and say "here's a free video I made for your business."
You can upsell this video by telling your client that you can get actors to mention their business specifically in the first and last spots on the video for a few bucks. Now all you need to do is hire a single person on Fiverr to say something like "I needed a great plumber in Denver who could get here quick" for the intro.
For the outro, have the person also say, "That's why I called Peter Piper's Plumbing Service at 303 555-5555."
Now you only have to pay $5, $10 at the most for the customized version of the template you used for the free video. This will let you efficiently create a good video at a low price, make a profit and use it as an ice breaker for your other services.
Vanity Keywords and Domains
Optimize for "best" or other vanity keyword in the search results. A vanity keyword is ranking is ranking for a word or phrase that greatly appeals to a person's ego and probably doesn't have a lot of financial benefits. For example, ranking a page for "best bagels in Baltimore" probably doesn't get many searches. However, many more folks than you may think believe when they rank #1 as "best" that Google is saying they are actually the best. This isn't a case of real value, it's more about PERCEIVED value.
Offer a Very Local Domain Name for FREE With Purchase
Register a local domain and offer it for free with your services or highest bidder. Really drill down to find a location that's available and suitable for use. For example, don't buy a domain name such as DenverBarberShop.com, which may not be available. Instead, use a suburb or neighborhood like "ParkHillBarberShop.com". Here's the deal, when people do a local search for a service like a barber shop, Google has a tendency to list the options that are closest to where the person is searching from. Also, people aren't likely to travel across a town of any size for a service like a hair cut. Instead, they are most likely looking for a barber shot located in their area. Once you obtain one of these domain names, give it away for "free" if they purchase your service. If they don't, offer the same deal to one of their competitors. You can also tie this in with the "vanity" concept above: BestParkHillBarberShop.com.
Use this local keyword generator to find local suburbs, nearby cities and other keywords to help find prospects for local services:
http://www.5minutesite.com/local_keywords.php
Google's My Business Page
Check and see if a business has completed and confirmed their Google Business Page. Having a Google Business Page will help the business rank in local search and is another source to expand their presence online. You set up and do everything to build their business page. They will then be sent a confirmation code through the Post Office to their business. This is Google's way of making sure that they really own a real brick and mortal business. They'll need to send you the confirmation info, and after they do you complete their business for them. This is a great service to offer at a low price with the intent of up-selling them on other services you offer.
Here's a pretty good report with some useful tips on how to use Google Business pages to promote your services. Note that I'm NOT an affiliate:
http://www.localleadz.com/
http://blumenthals.com/Google_LBC_Categories – Helps find the best/correct correct categories for Google Places for My Business Pages and Google+ pages.
BNAP and Local Citations
BNAP – BNAP means "Business Name, Address and Phone Number".  A citation is simply the mention of your Business Name, Address and Phone Number. Citations are an important factor for local Google ranking and the BNAP for each of every one of the citations must be IDENTICAL to get the maximum benefit from citations. Some local marketing experts claim citations account for up to 25% of the total ranking factors. One idea is to run an "audit" for a business, letting them know that they don't have any citations, that there are other sites for them to get more citations, or the BNAP of their citations don't match. Send them a report about their citations, tell them what the problem is, then offer a service to fix the issue.
http://www.yext.com/pl/localseo/index.html – Offers a free business listing scan PLUS has an affiliate program where you make money and submits your client's business listings to the relevant directories.
https://www.georanker.com/citation-sources – Use this free service to create a local citation report you can give away to potential clients as an ice-breaker and lead in to upsell.
https://www.whitespark.ca/local-citation-finder – Here's a good citation management tool to use to build citations for your clients. Has free 3 day trial.
https://www.placesscout.com/ – Has a number of features including reputation management and citation finder. Free 14 day trial.
http://www.marketerscenter.com/link-building-services.html – Here's a white label (put your own name on it) service to create and fix citations and includes other services you can also sell.
http://www.localseoguide.com/nap-hunter-lite/ – N.A.P. Hunter is a Chrome browser plugin to help citation research.
https://www.brightlocal.com/packages/ – Bright Local is a service you can use to build citations, use the service and charge your clients a little more.
http://synup.com/features.html  – This service offers a free scan – They also offer a paid service that will make sure the BNAP info is the same across 200 local sites.
http://linkprospector.citationlabs.com/landing.php – From their site: "Our in-house automatic prospector was designed to help link builders and content marketers find and organize new outreach opportunities, to give their content the relevant amplification it needs to earn links and shares."
Offer Review Management Services
Reviews are different than citations. This is a service that monitors reviews and encourages your clients' customers to post good reviews. It has a white label service, which costs $249 to set up, but this is a powerful service for all businesses and offers an on-going, "hands-free" residual income. The statistics show that a very high percentage of potential customers do online research about a product, company or service before they buy. Having bad online can kill a business. This is truly a service all businesses need and one you can offer.
https://www.getfivestars.com/agencies/
There are other review management options, just do a google for "review management services".
Mobile Friendly Check
This is a good marketing strategy that busts down the reason business owners give for not wanting web creation services, and that is, they already have a site. A great prospecting technique is to run a check to see if sites are mobile friendly or not. If they're not, contact the owner of the sites and let them know how they are losing out on approx. 65% of all local business from Google, since Google created "Mobilegeddon". Mobilegeddon is basically a filter Google uses when a search is performed, if the person is using a mobile phone, Google will only show sites that are mobile friendly. If a business doesn't have a site that isn't mobile friendly, they are losing a lot of business. In your contact message, include a few links to "mobilegeddon" articles. This will help establish that you aren't full of "stuff" and educate them on why they need your service.
If their site is on WordPress, it's pretty easy to make it mobile friendly, as there's a few plugins that will do it for you. You can also get a membership to Elegant Themes. They have some very good WordPress themes that are mobile friendly. Your Elegant Themes membership includes a license to install them on your client's site as well as your own. If you have good WP design skills, you can also offer a redesign of their site as well.
It's a little trickier if they have a static site and will take more work. You may want to set up a WP blog and then use .htaccess to redirect mobile device users to the blog, in effect giving them two different sites, one for "normal" users and another for mobile users. The issue with this is you will need to update both the blog and the static pages any time there's something new. There's other solutions that I won't get into, you'll need to google them if you are interested. I will say, the more technical a service is, the more you can charge.
Scrapebox has a "mobile friendly" feature. The key is to first scrape business domains from some source like Google, YELP, etc., then run them through the mobile checker. You may want to also use a WordPress "footprint" to limit the sites to WordPress blogs only, since they are easier to convert to mobile friendly.
In addition to Scrapebox, here's a few free online mobile friendly checkers:
http://www.urlitor.com/mobile – Bulk check urls to see if they are mobile friendly.
https://chrome.google.com/webstore/detail/mobile-friendly-checker/gmfflfmdcdecdonfogdofmomfhiabaeg – A Chrome browser plugin to check if mobile friendly.
Build Automated Syndicated Social Networks Using IFTTT
Here's a good service you can offer clients as a service. It uses IFTTT to automatically syndicate content across a number of social sites. For example, let's say your client makes a new post on their WordPress blog…with this service that post will automatically be posted to a number of social sites like Twitter, Facebook, Blogger, Google+ and more.
This is potentially a very powerful feature for business owners. Outsource this using one of the services below:
https://www.serpspace.com/marketplace/ifttt-networks
http://accounts.hobbittech.ws/Prerelease/
Install Security Certificates
It's rumored that Google either has, or will start, favoring sites that are secure due to the many security issues on the Net. Makes sense to me. These are sites that use https and not http in the URLs. In order to use https sites need to have a "security certificate" installed. I really don't know enough about this to let you know how to do it. But if you have some web tech skills, this is a service to consider. Making sites safer and possible rank higher has a lot of value.
Set Up A/B Split Testing Systems for Clients
Instead of offering to make a video, offer to make two, then spit test to see when one generates the most leads and sales. Not only is the split testing an added service, it gives you the opportunity to sell two (or more) videos. Set up a call tracking system using something like Call Rail or Twillio to take your clients' businesses to another level. A/B split testing and call tracking isn't limited to videos…Twllio has cheap phone numbers:
https://www.twilio.com/phone-numbers
CallRail call tracking service – allows "sub accounts" so clients can check their stats without giving them admin privileges:
http://www.callrail.com/agency/
Here's a GPL (free to use, use on client sites, sell, modify, install, etc.) A/B split testing script – I haven't tested it yet.
http://phpabtest.com
Add Schema Markup To Their Site, Including Star Rating
Schema Markup is code that you add to a website that helps it rank better for local searches. There's also schema markup for pages that have videos embedded in them that will help those pages rank better in the search engines when someone does a search for videos.
But a really cool thing is schema markup can add those little "rating stars" to your Google search results listings. Ever notice these stars some sites get in the Google results? That's because those sites are using schema markup. If you add them to a site, that site can set their own rating to 5 stars, although I suggest something like 4.8 is probably better. Plus, having the stars next to the site's listing will draw attention to it, likely resulting in more clicks.
Once you learn schema markup, it's pretty simple to do. There's also WP Blog plugins that will do schema markup for you. This is an excellent service to offer, either as an inexpensive or free ice-breaker.
In the WordPress Admin, search for "schema markup".
For sites that don't use WordPress, try these schema markup generators:
For products (has "review" stars feature):
http://www.microdatagenerator.com/product-schema/
General/For Businesses (Note that I see a number of sites in the Google results using the "product" schema above.)
http://www.microdatagenerator.com/local-business-schema/
For Web Pages With Video:
http://tools.seochat.com/tools/video-schema-generator/
Use the ideas above to create give-aways, ice-breakers to gain trust and attract clients, and to upsell services.
Want even more?
If you found this page helpful, please share it. If you do, you'll get instant access to my Big List of Local Businesses. There's over 2600 different businesses included in this Big List. Combine this info with the 1000 biggest cities in the US, as well as the Highest Paying Adwords Clicks for lots of the best potential leads for your marketing business.