This is the story of Bernie and his Doggy Poo Crew. I've changed the name of the young man and his company, as he wanted to remain private, but he agreed I could tell his story.
Bernie was in his early 20's and lived in a small town in the US Midwest. He was out of work, broke and didn't have a clue what to do with his life. He only had one asset that was worth anything, and that was an old Ford pickup. It was ugly, with worn-out paint, plenty of dings and dents. But it ran well and was dependable.
I told him that a sure way to make money is to do something other people don't want to do. I then told him about a dog poo removal service in Denver, Colorado called the Tootsie Roll Patrol and how it has been in business since the 1970s. We discussed the business model of dog poo removal. We looked at the prices The Tootsie Roll Patrol charged, which was about $22 for a single dog per service. I pointed out that a single "sale" could be well over $1000, and even higher, since this was a reoccurring service. If Bernie could make a sale, and keep that customer for a year, he would make over $1000 for that single initial sale. We figured that for $22 per service, that he would take $2 for gas and maintenance for his truck, and the rest would be profit.
We then started to brainstorm different marketing ideas and how he could promote his new business with very little money. The first thing we did was write a few good ads for Craigslist. We also came up with posting those ads with the little tear-away tabs with his cell phone number on it on bulletin boards in stores around town.
I came up with a little idea that really made Bernie's bulletin board ads stand out. And, I'm kind of proud of this idea. I had Bernie go to Home Depot and buy a can of brown spray paint and a can of spray foam insulation. Together, they were about $7. With a little practice, the spray foam does a very good job of forming a shape that looks very much like dog poo. With a quick spray of brown paint, we had some pretty good looking fake poop, and they were very light weight.
Bernie made a bunch of fake poo and added one to each of his bulletin board tear-off signs, along with some catchy head lines. The fake poo gave his signs a 3D effect, as well as some added "texture" and were really eye-catching. These worked out well, so Bernie went back to Home Depot and got a couple of more cans of foam insulation spray. He then made a larger "model" of fake dog poo, painted it brown, and made it into a roof-top sign he put on his pickup to attact even more attention.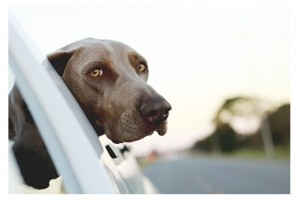 And since his beat up old truck barely had any paint of its own, he spray painted his phone number on each door of his truck using stencils and a can of bright fluorescent yellow paint on a black background.
Everywhere he went, people would look at his truck and laugh. Soon after, people all around town would be calling his truck the "turd truck", which for his business, was a great case of branding. It also helped his customers "ID" his truck when he came to their homes.
He went to The Tootsie Roll Partrol website and "borrowed" some of their ideas, to help him sell his services better. He added things like pet-safe disinfectants for his tools, vet stool sample collecting, etc. These things would help him close sales even better.
He added special touches to his service, such as sending a text to the next customer on his route for that day saying he'll be there in 10-15 minutes. He's keep a record of the dogs' birthdays and made sure he gave them a special treat on that day.
So far, Bernie had spent less than $20 total on advertising, and he was starting to get a few jobs. We discussed how he could increase business. The first thing he did was ask his customers for referrals. He asked them point-blank to talk to friends, family and neighbors about him and his service.
The next thing we came up with was for him to use his computer and printer for more advertising. He created an "I was here" letter. After he went on each job, he'd leave a note saying he had completed the service. But just as importantly, this letter had a place for promoting another dog related service.
Bernie then started printing a twice-monthly dog related newsletter. It was short, but interesting, and he'd leave it with his customers twice a month. It would start with a dog related joke, then an interesting dog related news story he found on the Web, and a dog health tip or training tip.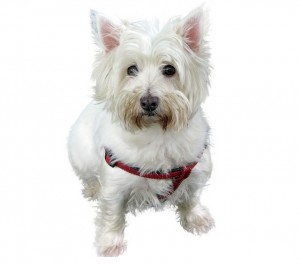 His newsletter also had space for two things:
1. Promotion for another local dog related service or two.
2. A promo with a web URL that promoted an online dog related affiliate program, such as dog vitamins or health insurance, etc.
Bernie used his PC and printed up some advertising and discount coupons for his own business. He took a sample of his newsletter to other dog related businesses in his town and showed them the ad space available. He promised them he'd give them the ad space if they would give away his discount coupons. He explained that they would promote each others' businesses, and that his coupons gave their business a special value for thier customers. He made sure to personalize the coupons for each business: "Special discount for Joanie's Dog Grooming Service Customers". He went to every dog sitter, dog walker, dog groomer, pet store owner, dog trainer, and vet he could find and offered to promote their business in return for them to hand out his coupons. He offered exclusives for each type of business, on a first come, first served basis.
And every time he went on a job, he'd look for another home close by and place a flyer for his Doggy Doo Crew on their door.
Bernie also hooked up with the local animal shelters. He would take pictures of dogs and puppies that needed homes and put them in his newsletter. Not only did he help many dogs get new homes, he increased his business because he charges a few dollars more for homes with more than one dog. Many of his customers would see a picture of a sad dog and adopt it, so now they needed poo removal services for one more dog.
He also gave a special coupon to the shelters for "The first week free" when you sign up for his dog doo removal service. This helped the shelter place dogs, and it also gave him good-will by helping out the dog shelters. Soon, he began to expand his services and products. Without taking away from a dog training partner, he learned how to teach dogs to "fetch".
He offered this to his customers in two ways:
1. Teach their dog to fetch, for a fee.
2. Exercise their dog by playing fetch, for an additional fee.
He explained how playing fetch exercised more muscles and their dogs spent more energy payling fetch for 15 minutes than taking their dog for a 30 minute walk. And how dogs that got good, hard exercise were better behaved, barked less and were healthier and happier. And by learning how to play fetch, dog owners could play with their dogs and give them more exercise than spending more time on walks.
Some owners just wanted the training, others wanted the training and for Bernie to spend an extra 15-20 minutes per visit playing with their dogs, for an additional charge, of course. Not only did Bernie make some extra money from this play time, the dogs were more happy to see him.
He also started providing some other interesting products and services: – He hooked up with an out of work carpenter to build and sell custom dog houses.
– A "minister" that performs doggy marriages and funerals.
– A small inventory of doggy clothes, wigs, sun glasses, etc.
– A "take your dog to the vet" service. – Dog birthday parties – He offered gift certificates so his cients could give away a week or a month of his service as a gift.
– He created a "meet up" in his town for dog owners to build a community and expand his network of potential clients. http://www.meetup.com/find/
To expand his business even more Bernie's now considering offering other home related services, such as:
– Cleaning windows
– Steam cleaning driveways and sidewalks
– Installing hot water heater insulating blankets. (These cost a few bucks at Home Depot and save people money on their energy bill)
– Painting addresses on the curb or home with reflective spray paint.
It took Bernie a little over a year to really build his business, but he now has 3 employees working for him, with plans to hire more, and he's making much more than a "comfortable" living.
And this is something just about anyone with a suitable vehicle can do too. Using realistic numbers, someone would need about 25 jobs to make over $500 a week, before taxes. Bernie charges $22 for one dog, $25 for two and I think $27 for three dogs. His average is around $25 per job per week. He takes $4 per job for gas and maintenance and supplies, which leaves him a little over $20 per job.
At 25 jobs per week @ $20 each, you'd make $500 a week, not counting any add ons or other services.
The good news is, with a little organizing the schedule so the jobs are as close together on a given, it takes about 10-12 hours total to do the jobs.
The marketing work is upfront to get the ball rolling…And then either expanding or maintaining your customer base.