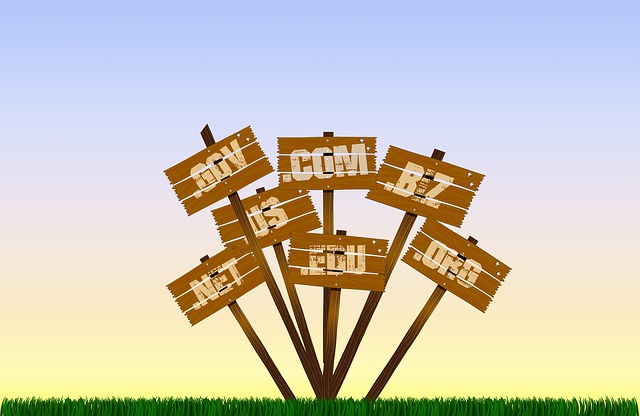 I've been doing Internet marketing since 1996, more than 20 years. Probably the best investments I've ever made online over the years is with domain names. I've bought a number of domain names for around $10 and sold some of them for between $1000 and $2000.
Here's some of my tips for finding profitable domain names:
A short "pronounceable" word – I've made the most money with this type of domain name. Try to find domain names with 7 or fewer letters that makes a "word", generally the fewer letters the more valuable the domain is.
The word can be one found in the dictionary, or one that's made up like "Twitter". I sold the domain name "Tweedz.com" for something like $1500 a few years ago.
The thing is, I never put Tweedz.com or any other of the domain names I sold up for sale and was contacted through my WHOIS info for all of them. I often wonder how much more money I could have sold these domains for if I had done it correctly?
Here's a VALUABLE resource for profiting for investing in domain names called "Domains to Cash" and it's a complete guide to how to profit from buying and selling domain names.
http://kurtmelvin.com/Blog/Dom2Cash  <= check it out. Yes, it's an affiliate link, but I highly recommend it.
If you want to make money from domain names, I HIGHLY recommend it. It's a little expensive at $67, but it's worth every penny (and more). But only get it if you're serious about making money from domain names. It has all the info and advice you'll ever need to be a profitable domainer. You will need to put in some effort as well as being able to invest some money in domain names.
Easy to remember – Easy to remember domain names are short and repeat letters or "words". Google is an example of repeating letters…it repeats the "g" and the "o". Repeating letters has been proven to make a word (domain name) more easy to remember.
Not only is "google" a short 6 letter word you can pronounce, it repeats letters. I'll bet a coke these were factors when the domain name was chosen.
Another example are popular sites from the past like "FogDog"and "HotBot". These two domain names repeat letters, but they also have two short words that rhyme. Again, this makes them easy to remember, a vital element for branding. After all, branding basically means to be remembered.
Expired domains with built in traffic and links – People let established domains expire all the time, for a number of reasons. They're getting harder and harder to find, due to increased competition, but they still become available every day.
Generally, you'll need some specialized software to find valuable expired domains, but the software isn't all the expensive, it just takes a lot of your computer's resource so you'll probably want to use a secondary PC and have a good connection.
For expired domain names, I suggest you check out Domain Hunter Gatherer:
http://kurtmelvin.com/Blog/DMG <= check it out. Yes, it's an affiliate link, but I highly recommend it.
Finding expired domains that already rank in Google, have traffic and/or quality links can be quite lucrative, not only to sell but to use to create your own sites and link networks.
Exact match domains (EMD) – These use keywords that contain a good keyword phrase in the hopes that the domain name will help the site rank in the search engines. How much EMDs help rank now-a-days is debatable, but it's still important to know what they are. They are probably better for local business search engine rankings than anything else, but that's not written in stone.
When investing in domain names, my advice is only to buy .com. If you want expired domains with traffic and links you can use the other extensions, but still put a priority on .com.
All you need to do is find one gem to be in the money and support your domain investing business to make even more profit. If you have just a little money and time to invest, domain names can be extremely profitable.
Not every domain name you buy will result in a profit, but with the tips, secrets and strategies shared in "Domains to Cash" and quality expired domain names you discover using Domain Hunter Gatherer you can make some serious cash. Seriously.
Be sure to check them out:
Domains to Cash
http://kurtmelvin.com/Blog/Dom2Cash
Domain Hunter Gatherer
http://kurtmelvin.com/Blog/DMG